These moist, golden Blueberry Blondies are made with lemon, a hint of cardamom and a generous cup of blueberries. They're finished with the a simple lemon icing and the recipe couldn't be easier or more delicious!
Warm, tender, sweet and moist, these blueberry blondies are proof that fruit goes well with blondies. Make them when you're craving something fruity, gooey and delicious!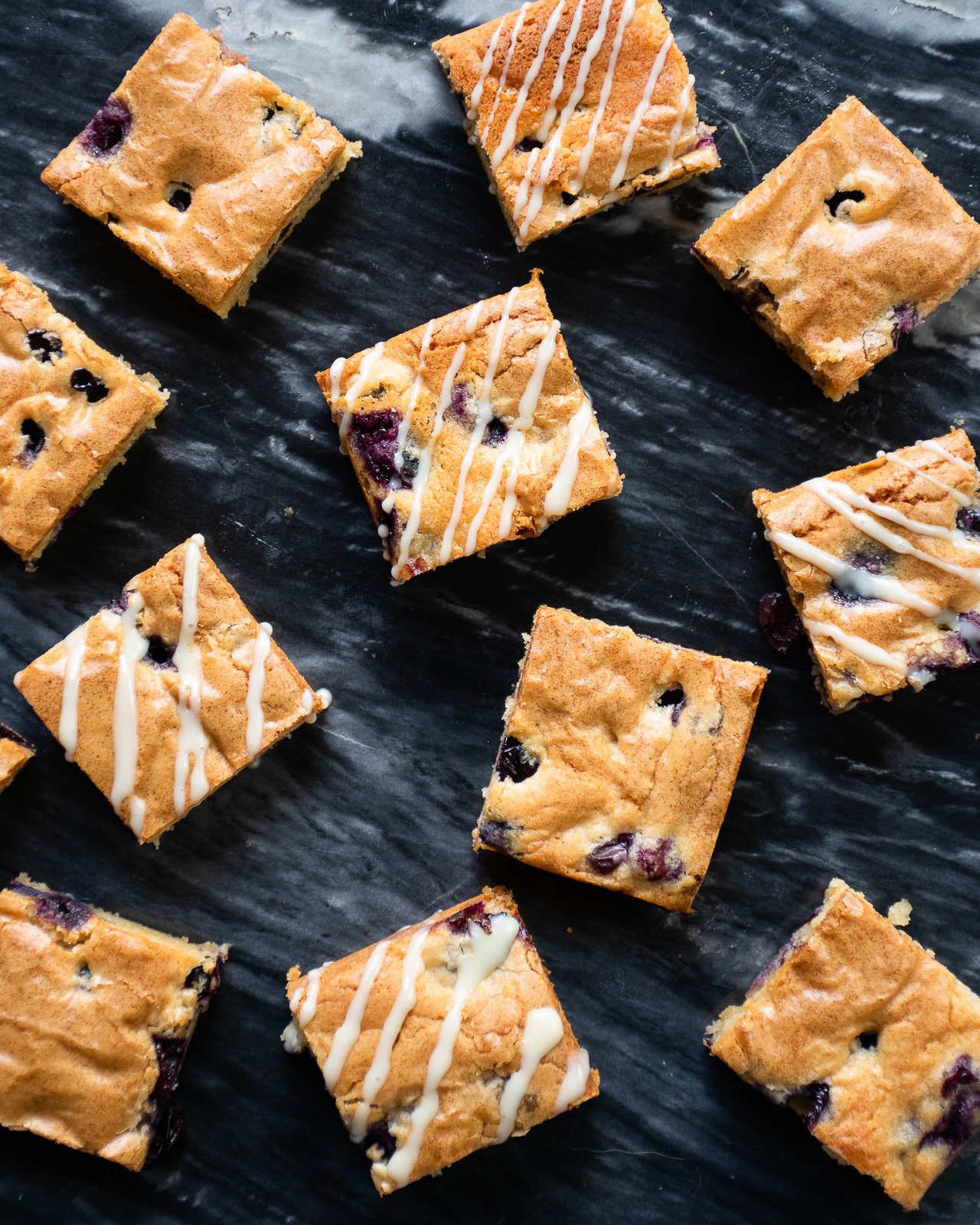 INGREDIENTS
1 ½ cups fresh blueberry(150 g), divided
2 teaspoons vanilla extract
1 cup all purpose flour(125 g)
¼ teaspoon salt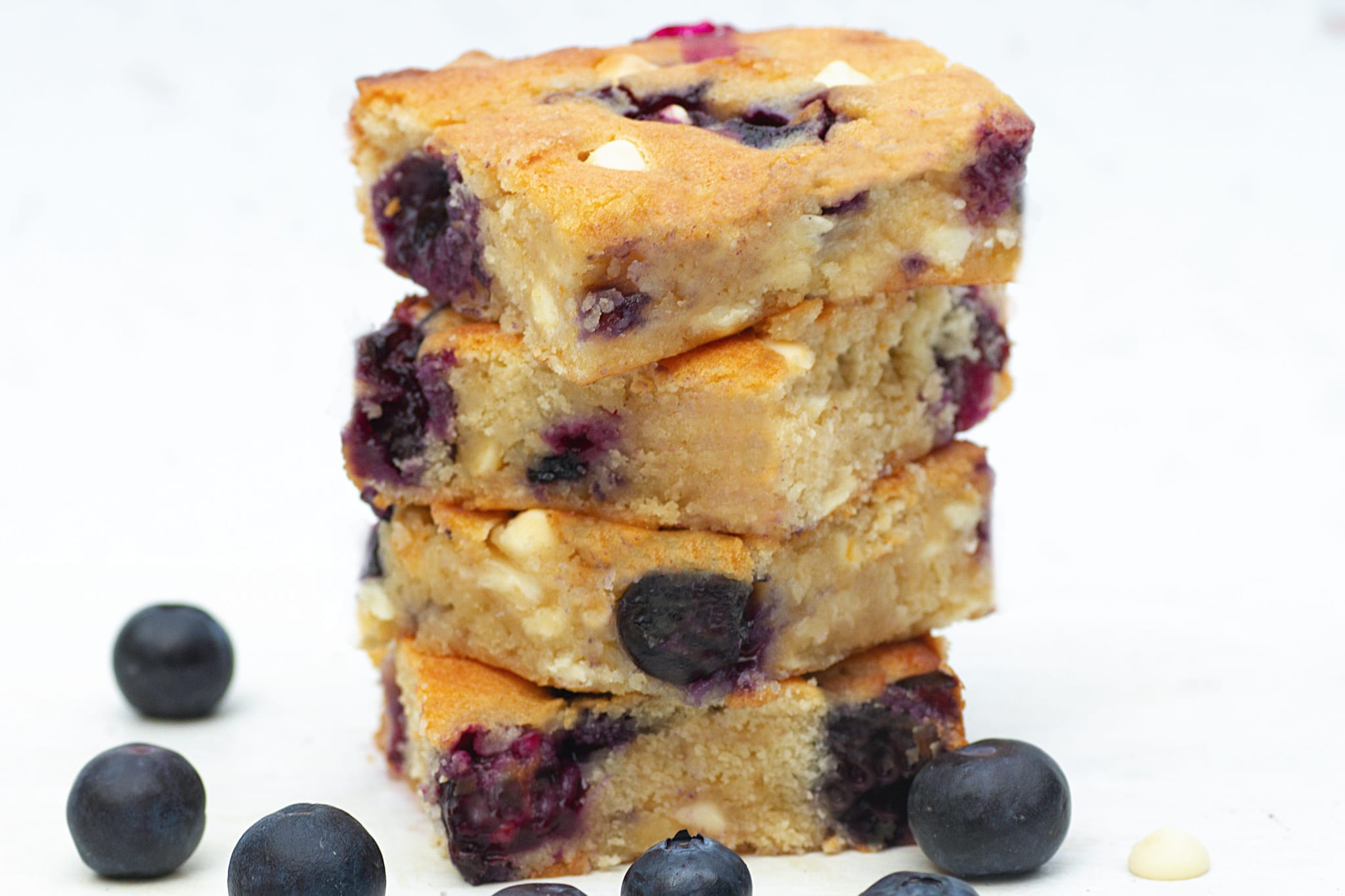 1 cup brown sugar(220 g)
1 large egg
½ teaspoon baking powder
6 tablespoons unsalted butter, melted
nonstick cooking spray, for greasing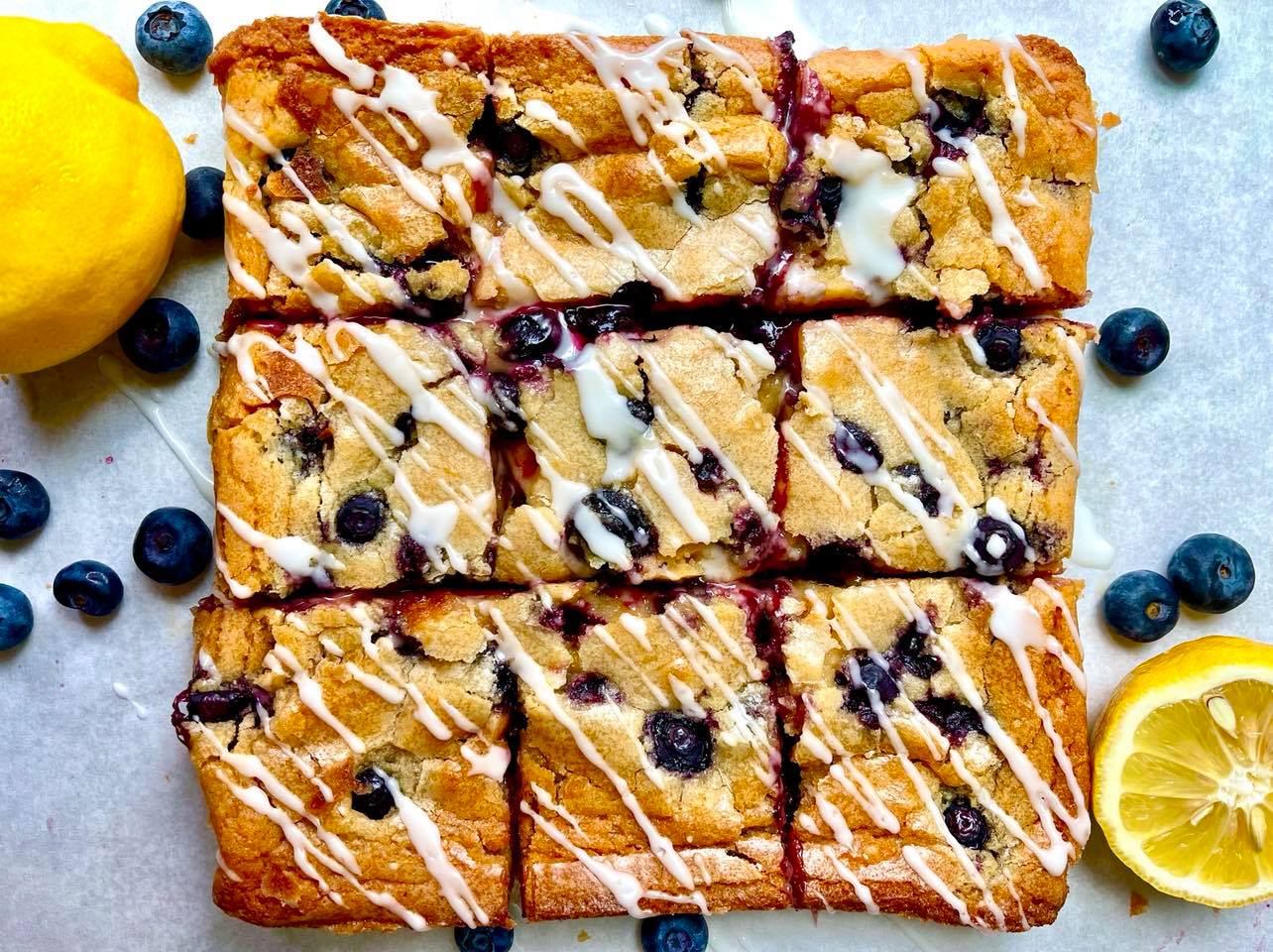 INSTRUCTIONS
STEP 1
Preheat the oven to 350°F (180°C).
Grease a 8-inch (20 cm) square baking dish with nonstick spray and line with parchment paper.
Let the parchment hang over 2 sides of the pan for easy removal.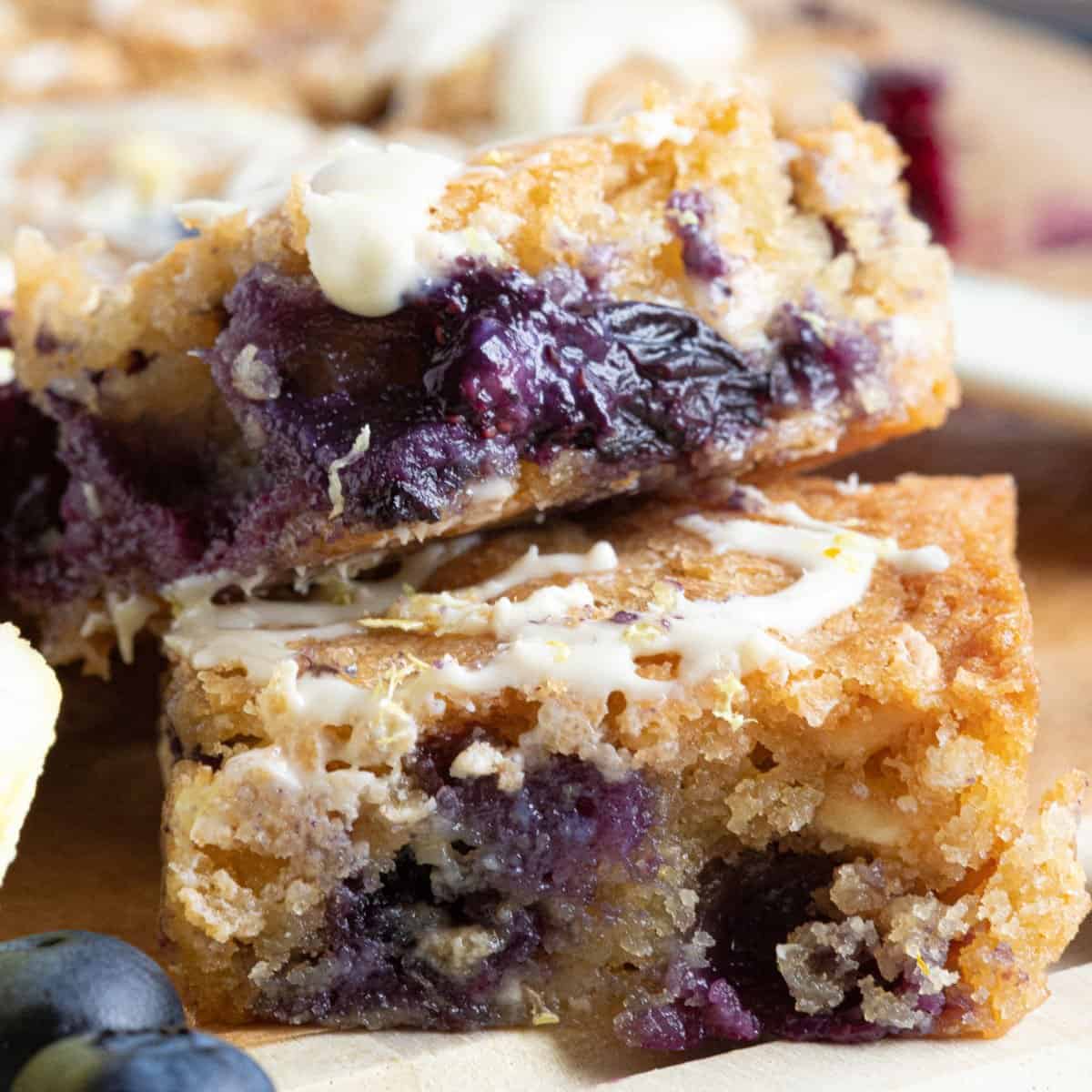 STEP 2
In a medium bowl, whisk together the flour, baking powder, and salt.
In a large bowl, whisk together the butter and brown sugar until smooth.
Add the egg and vanilla and whisk to combine.
Stir in the dry ingredients until just combined
Then fold in 1 cup of blueberries.
STEP 3
Transfer the batter to the prepared pan and smooth the top.
Gently press the remaining ½ cup (50 g) blueberries into the top of the batter.
Bake for 30-40 minutes, until a toothpick inserted in the center comes out clean.
Let the blondies cool for 15-20 minutes before removing from the pan and slicing.
Serve and enjoy!